Our Expertise, Your Quality of Life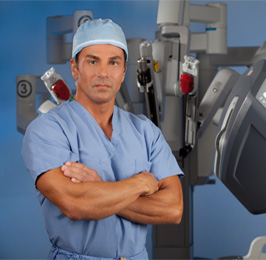 State-of-the-art technology and unsurpassed expertise are two key ingredients to successful outcomes. At Miami Urology & Sexual Wellness Institute, we have made it our business to offer both. From our fully equipped and beautfully renovated office which features the latest in laser technology to our expert office staff, we spare no expense. Our patient base is broad. Whether you are a middle-age woman with bladder control problems or a slightly older man with the need for no scalpel vasectomy or having difficulty sleeping due to multiple trips to the bathroom during the night, Dr. Figlesthaler and his staff are prepared to evaluate and treat the underlying disorder. Our philosophy involves starting with a thorough interview of the patient and his or her symptoms, followed by appropriate tests when indicated. Using a multifaceted approach, we start with the least invasive treatments first.
Often times, simple changes in diet and exercise make a big difference. We then use medical therapy, biofeedback and when necessary, the latest advances in minimally invasive surgery to correct the problem. Dr. Figlesthaler is the first physician to offer robotic prostatectomy in South Florida beginning in 2005, and now over 3000 cases, he and his team now use this technology for many different surgeries, including kidney, urogynecology adrenal and bladder cancer as well as reconstructive surgery of the bladder, kidneys and female pelvic organs.
Urological problems can have a huge impact on an individual's quality of life. Whether it is a non-life-threatening condition such as urinary incontinence or erectile dysfunction or an advanced life-threatening case of prostate cancer found in an otherwise healthy man, the experts at Miami Urology & Sexual Wellness Institute are here to help and have thousands of successful results to draw from. Dr. Figlesthaler and his staff are dedicated to serving our patients while keeping up with the state-of-the-art in both technique and technology. We share in the pride of team spirit all working toward the goal of urological wellness, overall health, and ultimately, uncompromised quality of life.